For the wild campers of England, Dartmoor has to be a dream location because its bylaws allow wild camping (but not camp fires) in some allocated areas. You're going to need a rucksack for this one as camping next to the road or in camper vans is not permitted. Find out everything you need to get going with Fi Darby.
Wild camping is an amazing experience. There is nothing like crawling into your lone tent or bivvy bag in the middle of nowhere, as the darkness falls, apart maybe from waking up at sunrise and seeing a glimpse of a dawn that is yours and yours alone.

We Blondes have done plenty of wild camping on Dartmoor, both with groups of youngsters and on our own. We have wild camped in each month, in all weathers and in many locations. We love it and it is because we love it so much that we want to share with you how to wild camp on Dartmoor in a way that sticks to National Park rules (because there are some) and protects this beautiful area's natural environment.
Where to wild camp on Dartmoor
There are some areas of Dartmoor in which you are not allowed to wild camp. Dartmoor National Park Authority has a wild camping map to help you find these, and their Visitor Centre staff are helpful and knowledgeable.
Once you have selected a permitted camping area, the next requirement is that you choose a tent pitch that is at least 100 metres away from the road and is not visible from either the road or nearby dwellings.
You should also avoid archeological sites, farmland, moorland that is surrounded by walls and flood plains (Dartmoor's rivers rise very quickly and nobody likes an impromptu tent swim!)
Dartmoor has three army firing ranges and the times of live firing on these should always be checked. Look out for red flags during the day or red lights at night.
Try to pitch your tent as night falls and move off as quickly as possible in the morning.
What equipment do I need to wild camp on Dartmoor?
Tent
Dartmoor wild camping is for lightweight backpacking tents only. Family sized tents are not permitted, if you can't carry your tent in your rucksack, it is too big for wild camping. Dartmoor has plenty of wild-type campsites that are more suitable for big family groups.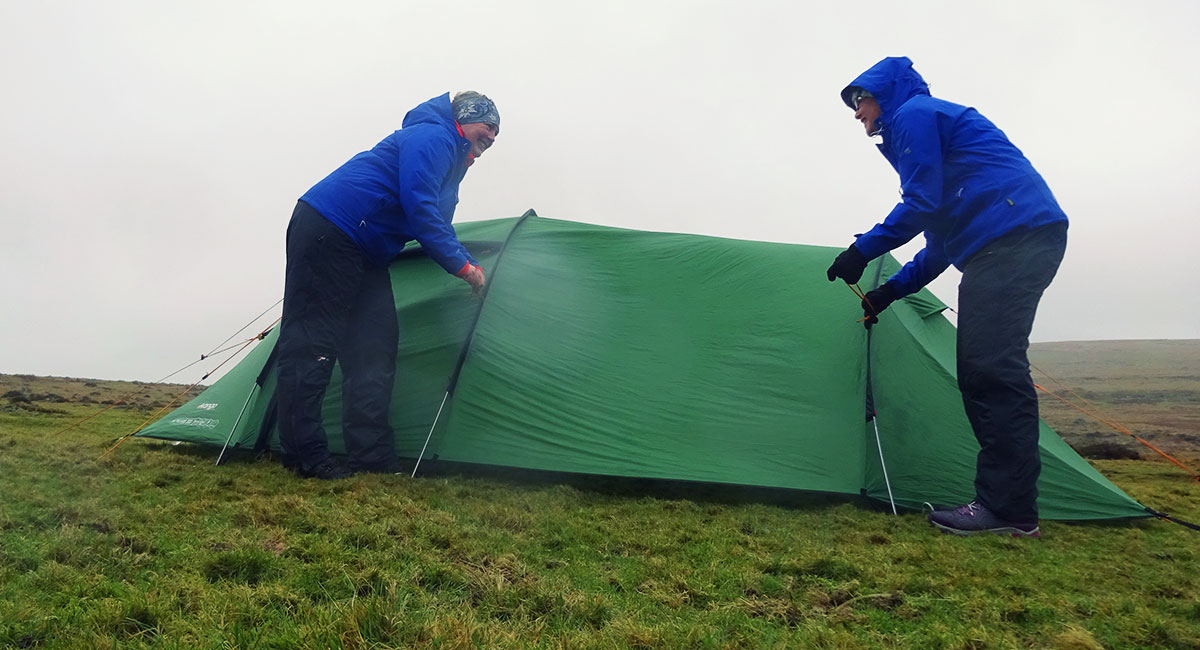 Bivvy
You could always leave the tent at home and sleep in your bivvy bag instead. A bivvy bag is even lighter to carry than a tent, can often be warmer and gives you a real 'sleeping under the stars' experience.
Cooking
Under no circumstances should you light a fire when you are wild camping on Dartmoor. Even in the winter there is a real risk of fires spreading. This includes barbecues. We recommend either small gas stoves or meths burners placed on rocks. Backpacking is more fun, lighter weight and more environmentally friendly if you share cooking ingredients with your companions. For example one of you could bring some pasta, another the sauce and someone else some grated cheese for a topping. Don't be tempted to think that you won't need a stove, there is nothing like a hot drink to cheer a cold night and if you have taken the right water bottle with you, you can even make a hot water bottle.
Sleeping
If you don't do a lot of camping you might not sleep well on your first night but this is all part of the fun and there are a few things that you can bring to make yourself more comfortable. A warm sleeping bag makes all the difference, check the comfort rating before you buy one. If you can't afford a warm sleeping bag, a silk or synthetic liner will add some temperature and take up very little space in your rucksack.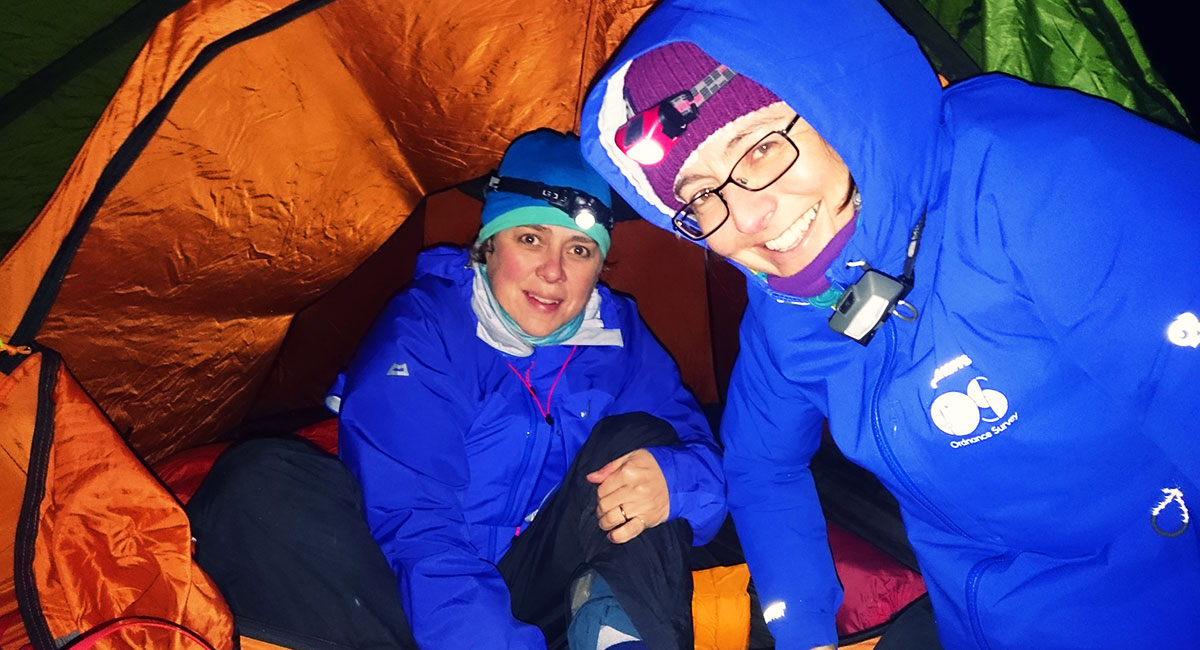 You will also need a camping mat, as the floor of a tent is a cold and uncomfortable place to be. A foam mat will do to start off but if you find yourself enjoying your wild camping you might want to invest in an inflatable thermal mat (some of these are very noisy and might make you unpopular with your tent mates).
Clothing
The golden rule for wild camping is to always have one complete set of dry clothes. These are for emergencies or for sleeping in, if you are on a two day hike then you might well have to put your wet clothes back on for the second day's walking. An insulated jacket to wear inside your sleeping bag is a great idea for winter wild camping (which you should definitely try) and a hat makes a big difference.
Ultimate guide to layering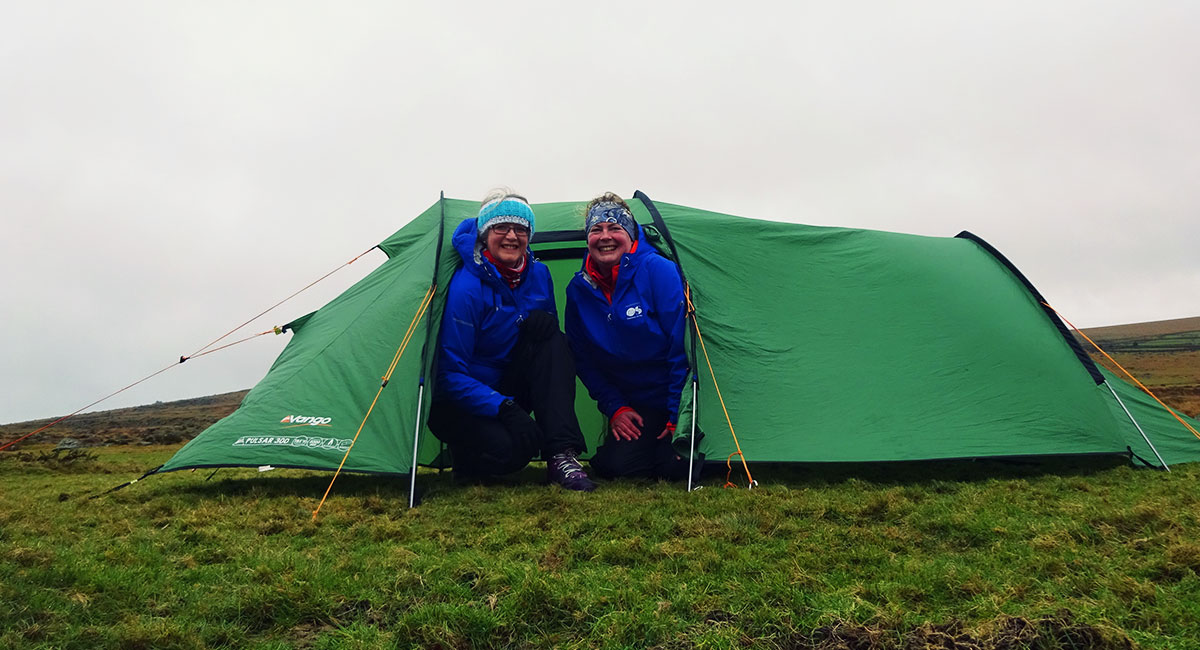 Safety
As with any outing in a remote area you will need a set of basic safety equipment that includes: first aid kit, map, compass, whistle, torch, spare batteries and mobile phone (switched off to preserve the battery). Always let someone you trust know where you are going and when you expect to be back. Accidents can happen and we Blondes know from personal experience that they happen when you are least expecting them.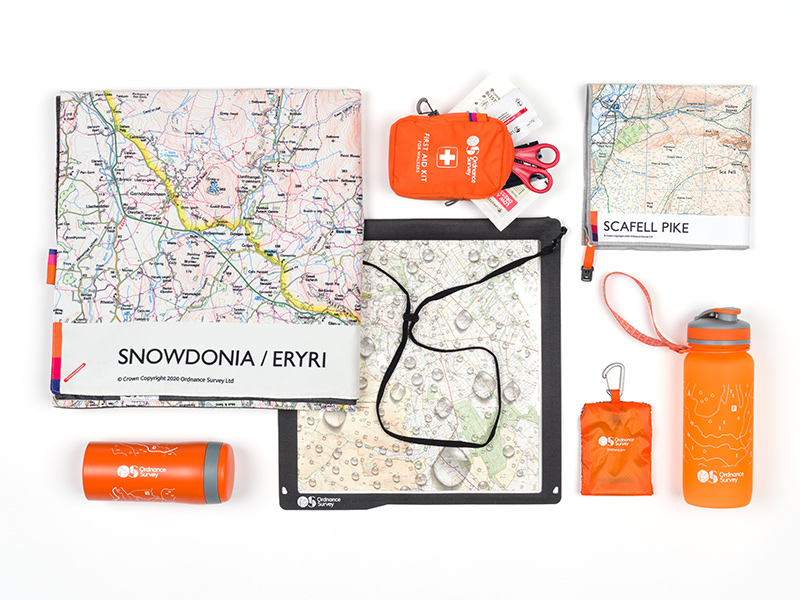 ---
Get everything you need to complete your kit bag including compasses, first aid kits and essential 'emergency' gear with our great range of safety options on the OS Shop.
SHOP NOW
---
How do I protect Dartmoor's beautiful environment?
Animals
There are lots of animals on Dartmoor and you should always shut gates. Most animals will ignore you but please never feed the ponies as that encourages them onto roads. You should also be aware that foxes sometimes rip tents looking for food. Pack all food away, don't leave it in your tent if you go for a walk and take it into the sleeping compartment with you at night.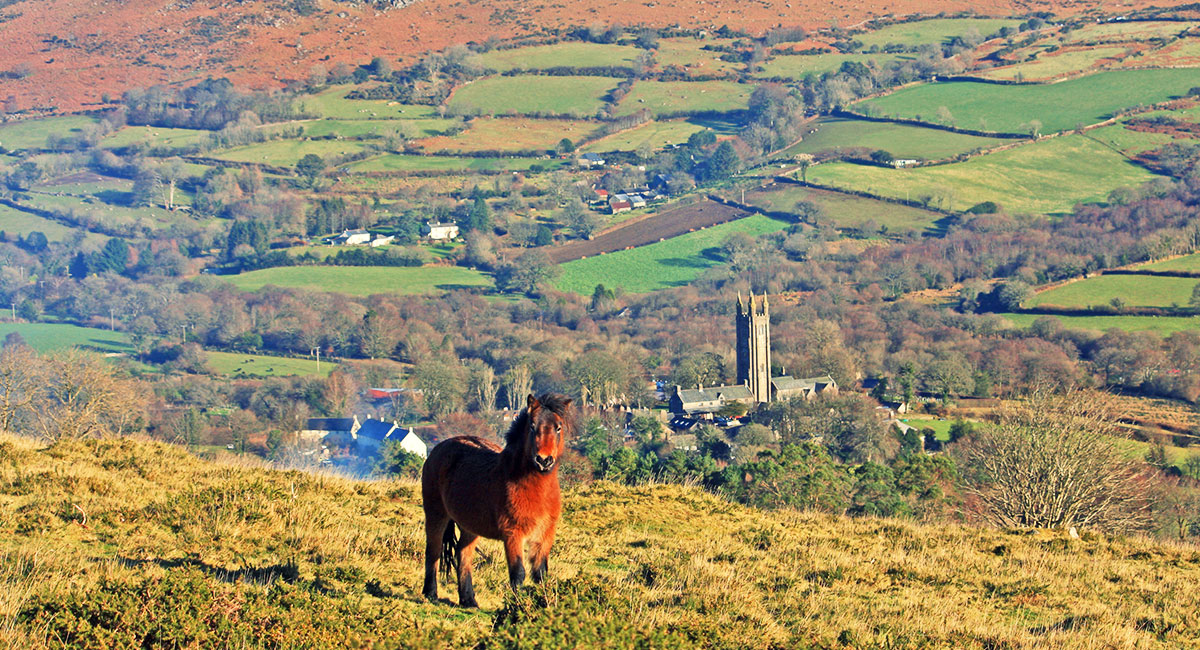 Waste
It should go without saying that you don't leave anything behind after your wild camp. Always be wary of litter blowing away and check your site before you leave. Teabags, fruit skins and nutshells won't biodegrade for years so please take them too. If you need to poo then do so discretely, well away from paths, rivers or streams and make some attempt to cover the pile (which will be bigger than you are expecting!) Toilet paper, sanitary towels and tampons should be packed away and taken home for disposal (I tell you, we Blondes know how to have fun!)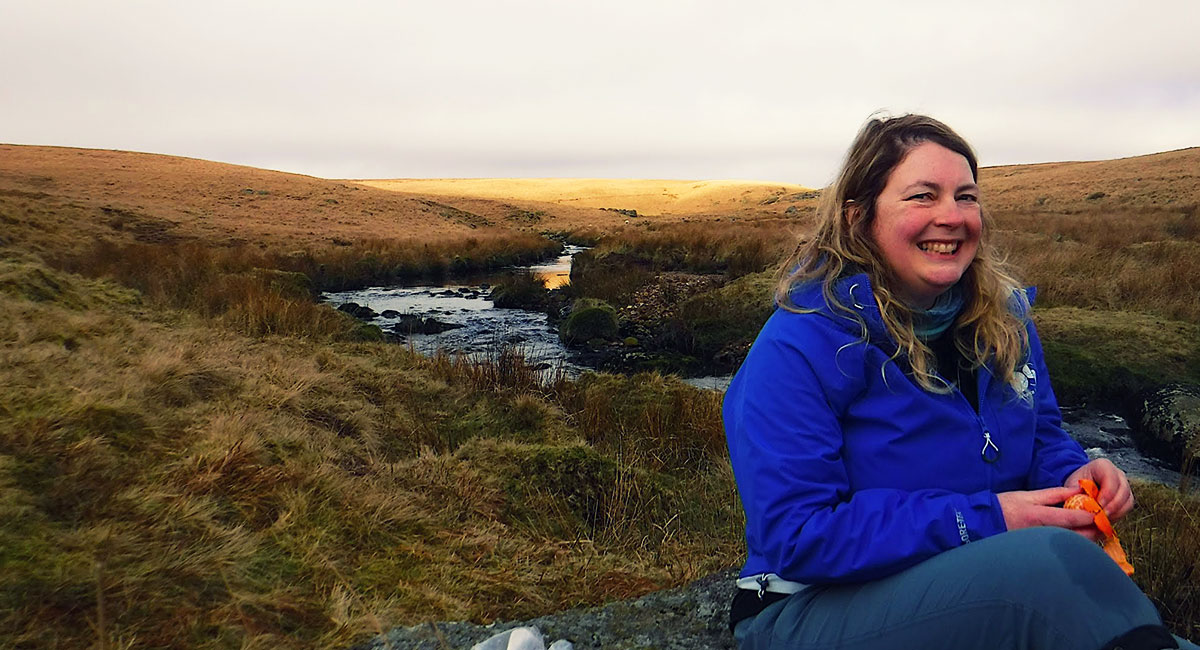 Wild camping on Dartmoor is a fantastic way to get outside and one that we thoroughly recommend. However it will only remain fantastic if we all do our best to stick to the rules and protect our environment. As in Scotland there are already a few areas of Dartmoor that have become hotspots for litter and anti-social behaviour. This doesn't need to happen; Dartmoor's permitted wild camping areas are big enough for us all to find our perfect wild camping spot and get outside overnight.
If you want to try your hand at wild camping on Dartmoor but don't quite feel confident enough, The Two Blondes might be able to help. Follow the link to find out more about our navigation and wild camping workshops.

Remember to take care of the great outdoors and follow the Countryside Code at all times.
More camping inspiration
Leave no trace
Shop OS camping gear
Edited: 16/07/2021
About:
Fi Darby is a freelance copywriter and blogger and the co-author of the successful outdoor blog Two Blondes Walking . Fi now runs her own blogging and copywriting business Fi Darby Freelance and works with some great clients from all over the world (including Australia and Argentina).